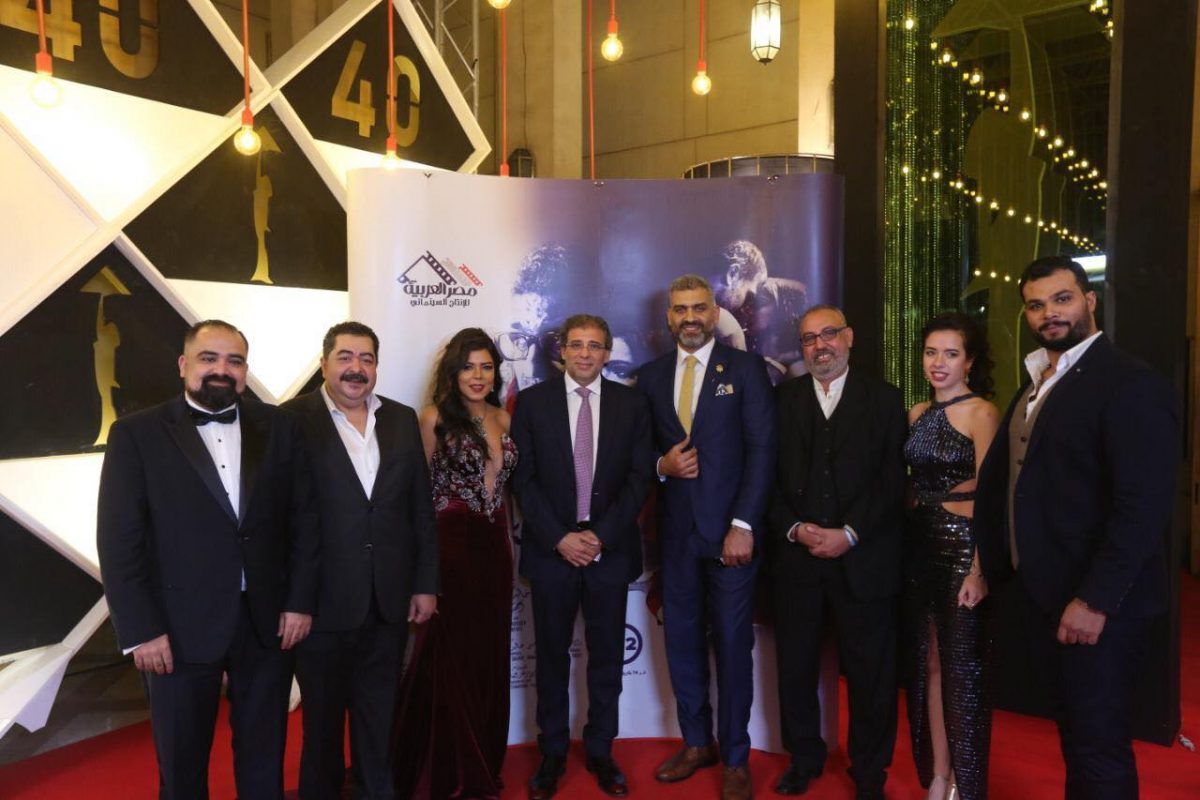 Khaled Youssef, who is known for his cinematic daring, speaks this time not as a director, but as a producer of Khaled Al Hajar's film "Immobilia Crime ".
He said: "The reason for my encouragement to produce the film is the scenario presented to me by director Khalid Al-Hajar. I was very impressed by the narration method, I did not take a long time to make my decision to produce the film , I found myself in front of accurate drama, as we say in a dramatic plot , I  more encouraged to work because of my deep confidence in Khalid Al-Hajar as a director, because he can achieve a difficult equation in the Egyptian film market is the mass success and artistic value
Khaled denied his involvement in the scenario or filming of the film, noting that he did not see one scene during the filming, and saw the film for the first time in the show held at the Grand Theater of the Egyptian Opera House, as any viewer , and said: " I admitted when I saw the film was much better than it was on paper before filming , So I'm happy with this experience with Khaled Al Hajjar
Youssef said that the title of the festivals film is not is a disgrace to these films, and the fact that this film was selected within the group of films that are presented in official competitions, this honor, and never reduces the technical value of the film.
and his opinion in the films that are presented in cinema these days,
He said there are movies in the market: " I cannot do it," and that cinema is basically diversity-based, and as a producer I liked coverage  a part that did not exist in the film industry  with Immobilia Crime ".
As for his opinion in the 40th  edition , Youssef said: "It is a wonderful and was changed the  form of the festival, and made it in full swing with major international festivals, Mohamed Hefzy  also worked hard at that edition , and needs great effort in the coming years by trying to attract big films, and comes for the first show, and this needs a great effort.