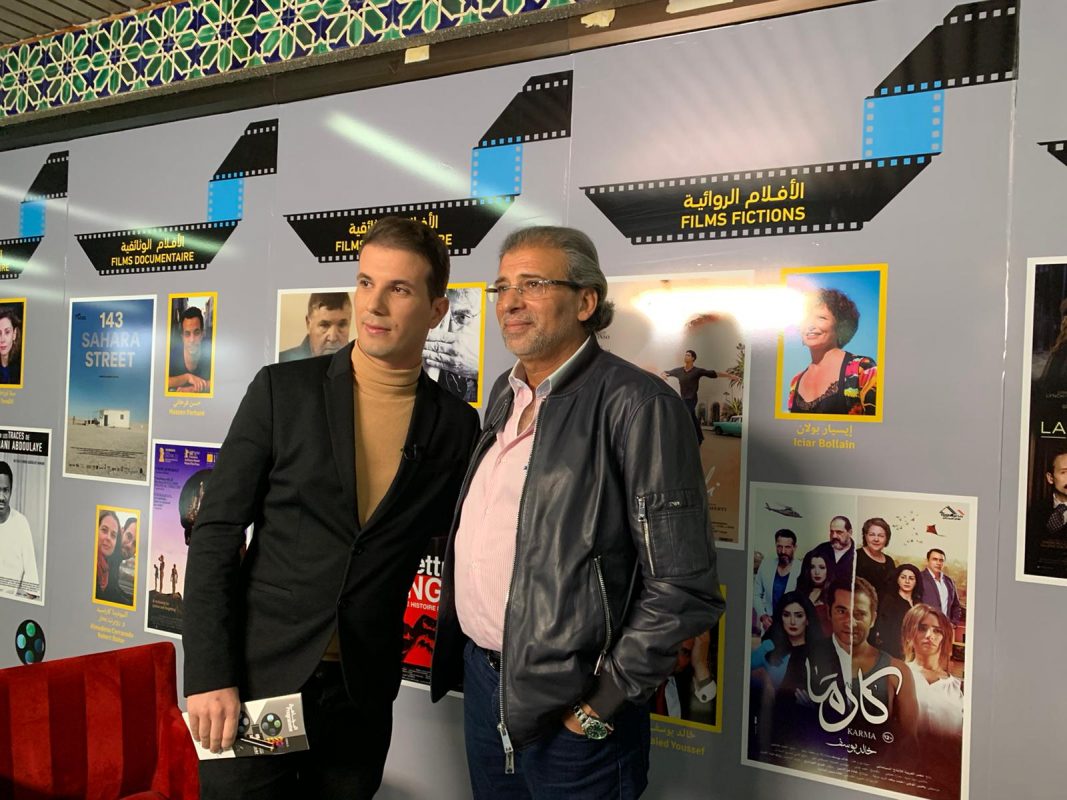 Karma film was screening in Algeria directed by Khaled Youssef who is currently there to attend the screening his film deliberately, Karma starring set of Art Stars such as Amr Saad, Zeina, Khaled El Sawy,Dalal Abdel Aziz , Maged El Masry , Ghada Abdel Razek and others.
The film is human drama containsmore than an important message as well asthis film that brought back Khaled Yousef after an absence of six years to cinema.
After the screening of the film, there was a rich discussion between the director and the audience. He also met with many cinematic friends, including director and producer Ahmed Rashdi, director Merzak Allouache, and the festival's presidents, Ms. Zahira Baji and Mr. Ahmed Bedjaoui.